1. Scuba Diving At Sharm el-Sheikh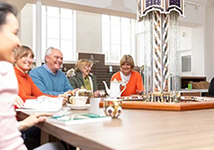 By far, the most popular activity and main reason people visit Sharm el Sheikh is for its incredible dive sites.
Due to its far-reaching position on the southernmost tip of the Sinai Peninsula, the dive sites around Sharm are exceptionally good. The primary reason is that this is the point where the Red Sea splits into two gulfs, the Gulf of Aqaba, and the Gulf of Suez.

Some of the best dive sites include:
Yolanda and Shark Reef, (Ras Mohammad Marine Park) - best site for large pelagics, schooling fish, and sharks
Straits of Tiran - four sites including Gordon, Thomas, Woodhouse, and Jackson reefs. Great for healthy corals, big schools, sharks, and manta rays.
Temple - local dive site with an awesome pinnacle with plenty of coral and marine life.
Ras Nasrani - a local dive site with an amazing coral garden.
2. Boat Trip To Ras Mohammad National Park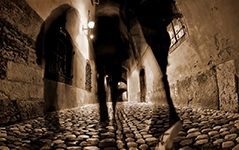 Ras Mohammad is Egypt's premier dive location for marine life. This is a 480 km² (185 mi²) nature reserve and no-take zone harboring some of the richest biodiversity in the Red Sea.
Travelers visiting Sharm el Sheikh have the option of visiting this underwater paradise on a scuba diving trip or snorkeling boat trip. If time allows, I also recommend checking out the Shark Observatory cliff top, which offers excellent views over both sides of the Red Sea.
3. Sunrise Hike To Mount Sinai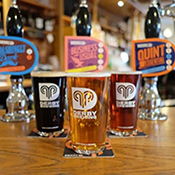 Located deep in the South Sinai Desert is the famous Mount Sinai (also Mount Moussa or Japel Moussa). Many scholars believe that this is the biblical Mount Sinai, where in the old testament, god handed down the ten commandments to Moses.
One of the best things to do in Sharm el Sheikh is to climb Mount Sinai on a sunrise hike! This was one of my favorite travel experiences in Sinai, and I'd highly recommend it to anybody.
4. Saint Catherine's Monastery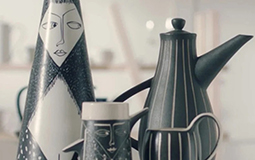 Located at the foot of Mount Sinai is one of the world's oldest working monasteries, the St. Catherine's Monastery.
This is a beautiful religious site and is definitely one of the best places to visit from Sharm el Sheikh. Not only is the monastery itself impressive, but the treasures inside are certainly worth seeing as well.
Visitors typically tour Saint Catherine's Monastery after the sunrise hike of Mount Sinai As a result, you can knock off two Sharm el Sheikh Attractions with one stone.
5. Sunset On A Rooftop Terrace In Naama Bay
After a long day of diving, snorkeling, or exploring all of the awesome Sharm el Sheikh attractions, one of the best things to visit Camel Bar & Rooftop, located in Naama Bay.
From here, you'll get great 360-degree views, including the palm trees on the shore of the Red Sea and the sun setting behind the Sinai Mountains.
6. Swim And Snorkel Off Sharm El Sheikh's Beautiful Beaches
Some of the most beautiful beaches in Sharm include:
• Na'aama Bay - many beaches with restaurants and resorts.
• Sharm al-Maya - is one of the main bays with plenty of great places for swimming.
• El Fanar - crystal clear water for swimming and also great for sunset.
• Ras Um Sid - great snorkeling.
• Sharks Bay Beach - is also excellent for snorkeling.
• Terrazzina Beach - famous restaurant and bar scene
• Old Quay Beach - easily accessible vertical reef for snorkeling close to shore.

One important thing to remember is that many of the best beaches in Sharm are owned by restaurants and resorts. Therefore some beaches require a "beach pass" or at least to purchase something at their business.
7. Old Market (Sharm El Sheikh Old Town)
If you're spending a couple of days on the Red Sea, I highly recommend stopping by the Sharm el Sheikh Old Town, also known as Old Market.
This is the original coastal city of Sharm and it retains much of its original charm.
Wander the streets, browse the market wares, and taste some delicious street food like falafel and koshari.
Getting to the Old Market is easy via a short taxi ride on the main highway.
8. Parasailing, Banana Boat Trips, And Tubing
In fact, Sharm is famous for recreational activities like parasailing, banana boat trips, and tubing! Most tour operators can organize this for you at popular tourist hubs like Na'aama Bay.
9. Star Gazing In The Sinai Desert
One of the best ways to enjoy this experience is on a sunrise hike to Mount Sinai. However, if hiking's not your thing, there's also a stargazing quad bike safari tour which includes a traditional Bedouin dinner.
• Combined Map For All Mentioned Attraction Points